Offering the training, project support, and commitment necessary for your organization to enhance your customers' experience and achieve your business objectives through process improvement.
World Class Training Approach
Practitioners can expect a world-class training experience from HexSAB and learn how to deliver tangible project results to their organizations through participation in a customized on-site class or an open enrollment public course.
Black Belt
Green Belt
Yellow Belt
Customized Level/Tools
HexSAB can educate and coach your leaders to be effective Champions and Sponsors which will enable them to position their practitioners to successfully complete their projects and your organization to achieve business results.
Champion
Sponsor
Customized Leadership
HexSAB can lead a process improvement project for your organization and help your people deliver the results that are needed or coach the project leaders through a successful closure.
Project Scoping
Project Leadership
Project Coaching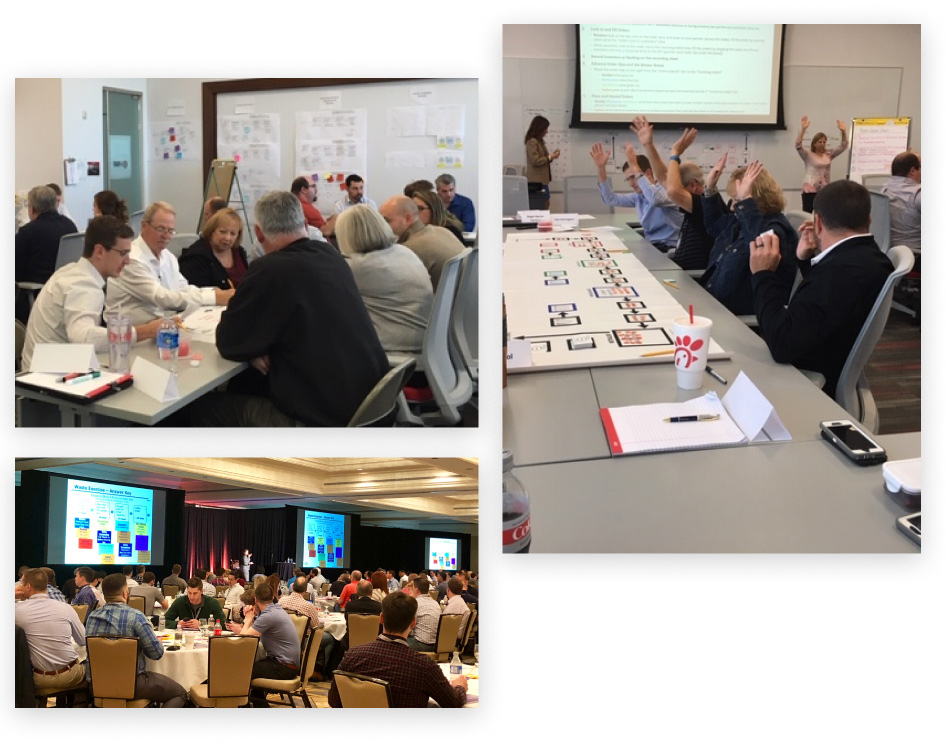 Custom Training, Support, and Project Leadership
Companies that have embraced continuous process improvement as part of their business strategy have seen an astonishing bottom-line impact through their ability to reduce cost, increase efficiency, improve process performance, and ultimately enhance their customers' experience.
We know it takes intense training and coaching targeted at mastering specific tools and skills to successfully reach the top. HexSAB courses are intentionally demanding to ensure trainees take away the tools they need to enable success in their organizations.
At HexSAB we firmly believe trainees need more than just a casual introduction to the tools within the DMAIC methodology (Define, Measure, Analyze, Improve, Control) to successfully master the Lean and Six Sigma concepts and achieve superior results. In addition to providing customized process improvement training to meet your business and customer needs, we offer on-site project leadership and coaching to tackle process problems and get results.
"The energy and second to none expertise knowledge that Sharon from HexSAB has brought to us has proved to be truly monumental. All our participants rave about the brilliant development given to them. Across our whole business we have engaged participants delivering projects worth millions of dollars to us. With HexSAB we have been able to form a great partnership with a remarkable return on investment."
Christian – Lean Six Sigma Master Black Belt